Agricultural Air conditioning experts in West and South Wales
With our own workshop near Carmarthen and fully mobile air conditioning repair equipment we are able to offer a range of services in a location of your choice.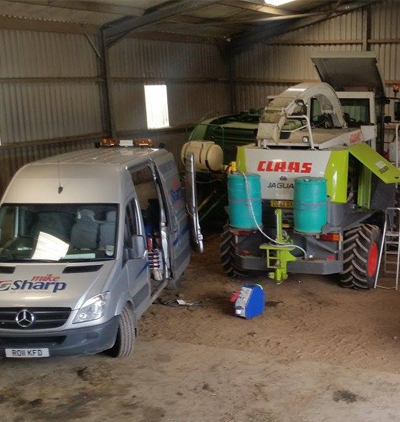 The process for having your vehicle air conditioning serviced is as follows:

Phone and book an appointment: determine time and venue


Establish your vehicles' system and check for leaks, faults and damages


The tension of the fan/compressor belt will be checked and re-tensioned or changed if needed


If the system is empty, pressure test to 10 bar using oxygen free nitrogen will be carried out.


System receiver dryer filter will be replaced, if practical


If no leaks are found, the oil level in the compressor will be checked, oil added if needed


To remove moisture, we will conduct a deep vacuum using a 2-stage vacuum


System will be charged with R134 refrigerant to manufactures specification quantities


System gas pressure will be checked and refrigerant added if necessary


Full system performance check conducted
Air Conditioning Pipework & Fitting service
These are carried out on site, we carry a vast array of fittings and hose in each van meaning we can make up and repair air conditioning pipework with minimal cost to you.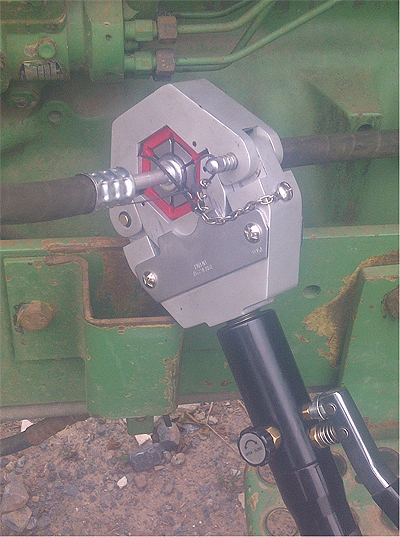 Rubber hoses can be repaired or manufactured using portable hydraulic crimping press. A wide selection of crimp fittings are carried at all times for both standard barrier hose and reduced barrier hose.
Aluminium pipes
Can be repaired or manufactured using Vulkin Lokring repair systems

Lokring Technical Information:
The Lokring Tueb connection technology represents a proven method of producing heremetically sealed to metal-to-metal tube connections, used in production and repair of automotive air conditioning systems.
Lokring joints are suitable for Aluminium, Steel and Copper tube repairs
Agricultural Pipe Repair and Pressure testing service for West and South Wales

Pressure and Temperature range:
The Lokring connection is designed for a working pressure of 50 bar with fourfold security and for a range of temperatures from -50 to +150 degrees centigrade.
Dependent on the tube material' (Vulkan Industries LTD)
Standards we adhere to:


Pressure testing using oxygen free nitrogen to comply with BS 4434 (4.1.2)


Correct and safe procedures are put in place to recover refrigerant to comply with BS 4434 (3.6.2) and EPA (1990) section 33(1c) and 34
Conversions from R12 Refrigerant Gas to R134
R12 Refrigerant Gas
Vehicles manufactured before 1993 typically have R12 refrigerant gas in their air conditioning systems. This is no longer allowed as a result of environment legislation introduced in 2001. Vehicles manufactured since 1993 have been fitted with R134a refrigerant. Options we have available for vehicles with R12 refrigerant gas are:


Change the entire system to R134a refrigerant


The addition of retro-pro additive to the system to convert from R12 to R134a refrigerant


We identify the gas and the purity of the gas using a gas analyser. If any gas is contaminated, it will be removed and disposed according to environmental legislation.